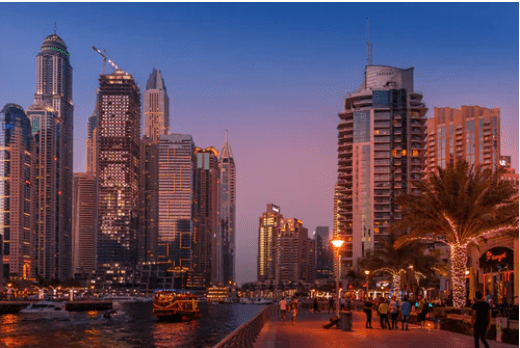 This page provides an easy-to-understand explanation of UAE, the official name; visa types and how to obtain a visa when traveling to United Arab Emitates, and visa waiver conditions.
In Solutions, Inc., Visitors Services Department obtains the latest visa information from embassies and consulates and provides feedback to this site by applying for visa applications in each country on behalf of customers.
1. Types of UAE visa
Although there is a UAE post in Japan, short-term stays of up to 30 days do not require an embassy application.
For medium- and long-term stays of 30 days or more, we will apply for an extended stay locally.
2.How to get a UAE visa
2-1. Obtain a Regular Visa at the UAE Embassy
Japanese nationals are not required to apply for an embassy visa for short stays of up to 30 days and can travel without a visa. (An Arrival Visa will be obtained after arrival at the local airport.)
If you wish to stay for an additional 30 days, you will need to apply for an extension on site.
2-2.About UAE Electronic Visa EVISA Operation Electronic Visa
At present, the UAE has not confirmed the use of electronic visas.
2-3.About UAE Arrival Visa Visa on Arrival
Only travelers of eligible nationalities, including Japan, will receive a stamp-type visa free of charge upon arrival at the local airport.
This visa is allowed for a maximum stay of 30 days.
2-4. Operation of Electronic Travel Authorization ETA
At present, the operation of electronic travel authorization by the UAE has not been confirmed.
2-5. Rough flow until visa issuance
4.Restrictions on travel due to the spread of the new coronavirus COVID-19 by the UAE
The United Arab Emirates has imposed the following travel restrictions in response to the spread of the new coronavirus COVID-19.
4-1.Eligible recipients and details of travel restrictions
UAE UAE citizens cannot travel to Thailand and Iran
Updated March 5, 2020. Travelers from Iran are banned