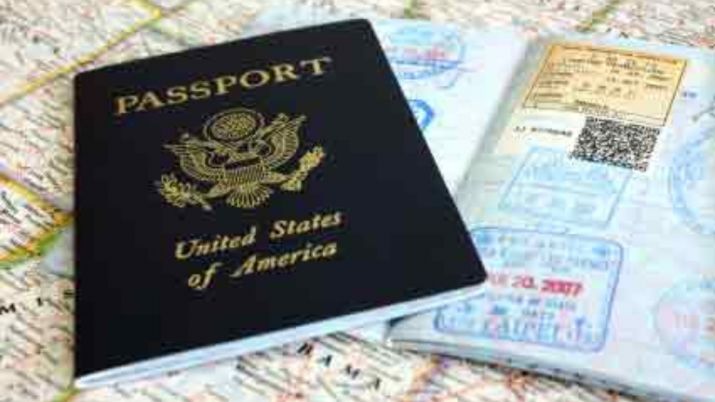 If you plan to travel to the United States , the first thing you should know before processing your visa is that, depending on your country of residence and the reason for your trip, you must process one of these three permits:
ESTA tourist visa.
B2 tourist visa.
Business visa B1.
IS  
The ESTA ( Electronic System for Travel Authorization to the United States ) is a document that collects your personal data, the details of your passport , and is processed through a simple form.
Do not forget that this permission is temporary and they will give it to you whenever the reason for your trip is for reasons of tourism, business or stopover to another country.
Requirements to apply for ESTA permit:
Be a citizen of any of these countries: Germany, Andorra, Australia, Austria, Belgium, Brunei, Chile, South Korea, Denmark, Slovakia, Slovenia, Spain, Estonia, Finland, France, Greece, Hungary, Ireland, Iceland, Italy, Japan, Latvia, Liechtenstein, Lithuania, Luxembourg, Malta, Monaco, Norway, New Zealand, the Netherlands, Portugal, the United Kingdom, the Czech Republic, San Marino, Singapore, Sweden, Switzerland and Taiwan.
Stay no longer than 90 days, although the permit is valid for a period of two years.
Valid passport with more than 6 months validity. Do not get caught expiration in the middle of the trip!
Not have a serious criminal history or contagious diseases that are considered a risk to public health.
If you have dual nationality, you should find out the details for these cases at the United States Embassy in your country.
B1 or B2 tourism or business visa 
In the event that you cannot process an ESTA authorization and the reason for your trip is for tourism or business, you must apply for a type B1 or B2 visa at the United States Embassy in your country, or at the Consulate closest to your country of residence.
B1 and B2 permits are granted for tourism purposes, to visit family or friends, and even to receive medical treatment and also to arrange work meetings.
Requirements to apply for the B1 or B2 visa
A passport with 6 months of validity.
Confirmation page of form DS-160 .
Proof of payment of the application.
A passport photograph with a white background and no accessories such as glasses.
Copy of the letter of previous appointment for interview.
Current proof of income, tax payments, property, business, or assets.
Travel itinerary, return ticket and additional documents that the US Government reserves to request.
To take into account:
The B1 or B2 visa is granted for a maximum of 6 months of stay, although the last word will be given by the immigration official to determine the time allowed.
The US government reserves the right to request additional documentation, such as a return ticket to your country or proof of financial solvency during your stay.
The visa will be printed on one of the pages of the passport, so you must have at least two free pages in your travel document.
If the reason for your trip is to inquire or seek some form of medical treatment, you will need to provide a professional diagnosis explaining the nature of your illness and why it should be treated in the United States.
The most important thing to keep in mind is that with the B1, B2, or ESTA visa, you will not be able to stay in the United States as a resident because these are temporary permits. If for some reason you decide to stay there outside the allowed time frame, the authorities can charge you with fraud and that has serious consequences.
Likewise, if the reasons for your trip have nothing to do with tourism or business, you should inform yourself about the corresponding permit for your activity, because otherwise you will face serious legal problems.
This information does not constitute legal advice under any circumstances, serving only for informational purposes. In case you need professional services in the field of Global Immigration and Mobility, contact us.
* It must be taken into account that the regulations of any of the analyzed countries as well as the established procedures may change at any time and without prior notice.