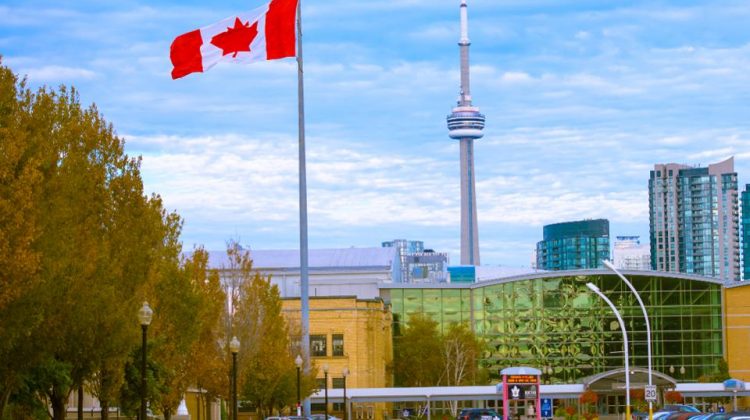 Canada is a beautiful country that is the ideal destination for many immigrants seeking a better life. This North American country is characterized by being a developed, multicultural nation, with a stable economy, where the rights and freedoms of citizens are respected. In fact, Canada is one of the few countries where the State promotes immigration and cultural exchange.
Advantages of living in Canada
Canada is considered one of the best countries in the world to live . The essential factors that make this North American nation an ideal place are:
Growing economic development
Canada has a very stable economy , with low unemployment and inflation rates . Its financial system is considered one of the safest in the world. Furthermore, it is characterized by being one of the few nations where extreme poverty is practically non-existent.
It offers quality of life to its inhabitants
The feeling of well-being is almost generalized among Canadian citizens. It is a country where its inhabitants consider having good employment opportunities, job stability, fair wages. There is also access to housing , public health (although it is not entirely free) and quality education. In Canada, its inhabitants have a healthy environment characterized by order and a calm lifestyle .
This does not mean that it is a boring and inhospitable place. On the contrary, Canada has highly developed cities where you can lead a carefree life since the entire country has one of the lowest crime and violence rates in the world . In other words, citizen security is one of the best. In fact, according to the Global Peace Index, Canada is ranked 8th worldwide.
It is a multicultural country
Approximately 250,000 immigrants enter Canada each year for the purpose of becoming part of the country's workforce. It is the same Canadian state that openly promotes immigration . So, the entry of foreigners into the territory is something frequent and desirable for the country. Even, there is not one but two migratory systems : that of the Federal Government and that of the Government of Quebec.
Fortunately, unlike other countries, in Canada there is a strict order regarding this issue. The immigration laws are clear, dynamic and are constantly reviewed to suit the needs of population and workforce development of the nation. In this sense, Canada prioritizes the entry of young professionals who have work experience and are fluent in one or both official languages ​​(English and French).
Thanks to this State policy that promotes cultural exchange, racial discrimination in Canada is not as strong as in other countries . There are always isolated cases but, in general, there is a climate of respect and tolerance. Furthermore, in the new generations of Canadians who are rising in this multicultural environment in which a significant percentage of the population is of foreign descent . 
Natural resources
Canada has a huge territory, the second largest in the world, which contains great natural beauty. It has large tracts of fertile land, forests, and large mountain ranges. In addition, it is one of the countries with the most fresh water reserves in the world since within its borders are a large number of rivers and lakes. For all the aforementioned, it is not surprising that its main industries are based on fishing , agriculture , forestry , mining and oil .
Canada's great lush nature is an asset to the country in economic terms. However, on a daily basis, as a citizen you can also feel the benefits of living in a place where you can breathe fresh air, where you can take walks outdoors and enjoy the benefits that nature offers.