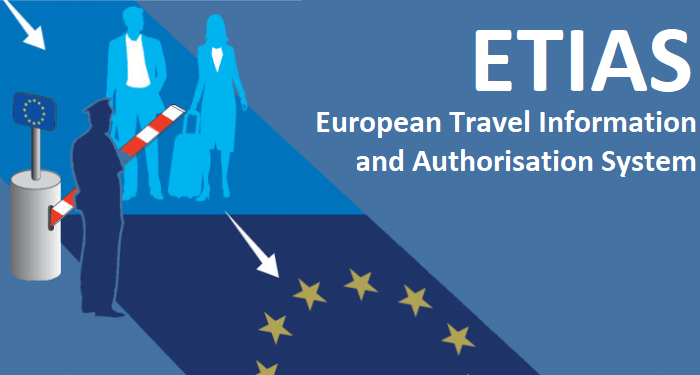 What is and how to process the ETIAS permit?
This permit must be processed by citizens of more than 60 countries who wish to visit any of the member states of the Schengen Area for tourism or business , or for a short period of time.
How can I know if I should request it?
To find out if you must process this authorization, you must first complete an online form in which you will provide personal details. You will also have to answer questions related to health and safety.
The process is simple if you are a regular Internet user. When the registration process is complete, submitted, and approved, you'll get a fairly quick response on your travel authorization .
How long is it valid?
The ETIAS permit is valid for 3 consecutive years in which you can circulate through any of the countries of the Schengen agreement, as long as it is done for a maximum of 90 consecutive days.
What documents do I need to apply for the ETIAS permit?
Passport valid for between 3 and 6 months
Email account
Credit or debit card
Is it necessary to have the form printed?
It is not mandatory but it is recommended to print it as proof in case any problem arises. Having it printed out can speed up the solution.
Which countries should need the ETIAS permit?
Albania, Andorra, Antigua and Barbuda, Argentina, Australia, Bahamas, Barbados, Bosnia-Herzegovina, Brazil, Brunei, Canada, Chile, Colombia, South Korea, Costa Rica, Dominica, El Salvador, United Arab Emirates, United States, Georgia , Granada, Guatemala, Honduras, Hong Kong, Israel, Japan, Kiribati, Macao, North Macedonia, Malaysia, Marshall Islands, Mauritius, Mexico, Micronesia, Moldova, Monaco, Montenegro, Nauru, New Zealand, Nicaragua, Palau, Panama , Paraguay, Peru, Santos Kitts and Nevis, Saint Lucia, Saint Vincent and the Grenadines, Samoa, Serbia, Seychelles, Singapore, Solomon Islands, Taiwan, East Timor, Tonga, Trinidad and Tobago, Tuvalu, Ukraine, Uruguay, Vanuatu and Venezuela .
Remember that providing false information in the ETIAS visa application is a reason for refusing permission and entry into the Schengen countries . In addition, authorities may request additional information or extra documentation if you have previously been denied an application.
The Travel Information and Authorization System , ETIAS , will enter into force in 2021. It was proposed by the European Commission in April 2016 and approved by the European Parliament on July 5, 2018. It aims to streamline the entry into Europe of citizens of eligible countries, whose flow is estimated at 30 million requests per year.
This information does not constitute legal advice under any circumstances, serving only for informational purposes. In case you need professional services in the field of Global Immigration and Mobility, contact us.
* It must be taken into account that the regulations of any of the analyzed countries as well as the established procedures may change at any time and without prior notice.