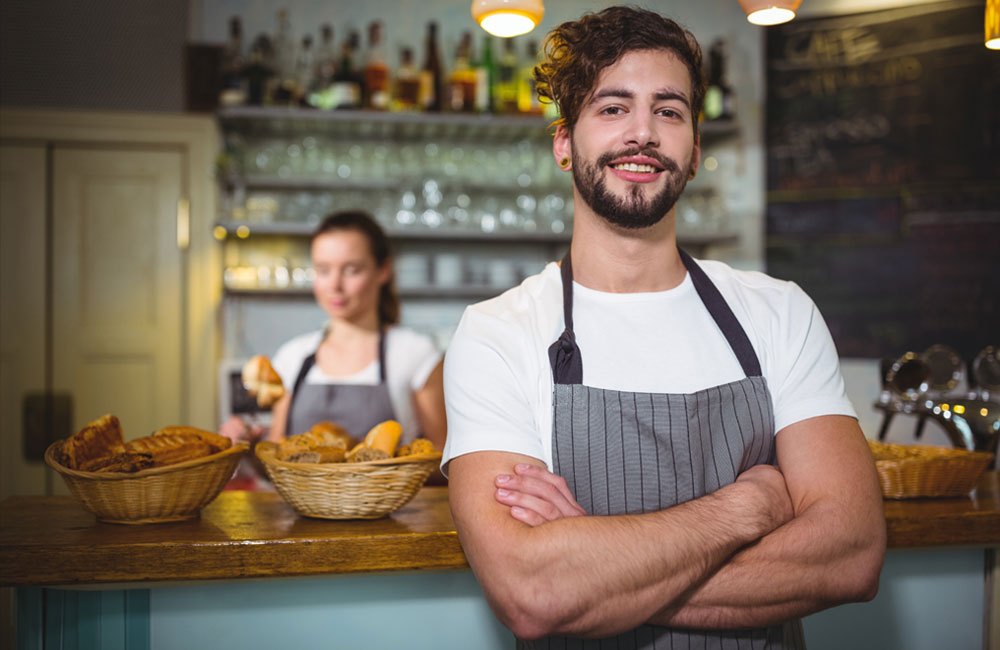 WORKING IN AUSTRALIA IN 2020
Great job opportunities in Australia in 2020
Australia needs thousands of people to enter the country every year to fill existing vacancies. We are facing a strong and prosperous economy, the only one that did not suffer the last crisis. The offer is distributed throughout the country and in all sectors.
In order to work in Australia it is necessary to have a visa that allows it, such as a student visa or a Work and Holiday visa .
Once we have our visa for Australia , work is not lacking and Information Planet will give you all the tools to find it.
– Specialists in Australia: We are certified and we have local experts to give you the support you need.
– 5 Offices in Australia: We are in Sydney, Melbourne, Brisbane, Perth and Manly.
– Advice and preparation to get a job: CV models, job offers, we help you in everything.
– Help in visa processing: Paperwork will never be a problem.
– Services at no added cost: You will always have a friendly hand for your procedures, doubts and questions.
REQUIREMENTS FOR WORKING IN AUSTRALIA
Working in Australia as a foreigner can be difficult. You must have a visa that allows you to have work activity in the country, with its corresponding requirements in each case, you must also be at least 18 years old, the Tax File Number , a bank account, an Australian CV and, according to our activity, you can that we need an additional permit such as the RSA , the Blue Card or the Whitecard Permit .
Valid visas to work in Australia
If you have a profile that the government requires, you can apply for an immigration visa in Australia (we recommend contacting an immigration agent, if you need help, we will provide it).
If you study a master or degree in Australia that lasts for at least two years, you can apply for the Post Study Work visa , which will allow you to work full time in Australia for two additional years.
With the Australian Work & Holiday visa you can work for a full year in any corner of the country.
Finally, the student visa also allows you to work part-time during the study period and full-time on vacation.
However, it is important to know that we cannot work with the tourist visa . If we do and they catch us, in fact, they can expel us from the country and later prohibit us from entering.
When you arrive you will see that the first impact in Australia  is surprising. How is it possible that there is such a large multiculturalism!
Its inhabitants come from all over the world. A work experience in Australia will change your life.
How is the CV in Australia?
To find a job in Australia we need to have a curriculum vitae following the rules of your country. In general, it is quite similar to Spanish, not having to be more than one page and highlighting our professional experience, experience and skills.
However, there is a big difference with our resumes. In this case,  the CVs never carry a photo . Australians understand that to correctly assess our trajectory we must not be influenced by how we look. This is a way to avoid bias when making the first selection of CVs.
On the other hand, although for highly qualified jobs LinkedIn and job portals are the best option, if we are looking for some unpaid job what works the most is to deliver the CV in hand.
Anyway, if you travel to Australia with Information Planet you don't have to worry because we will help you from the destination and try to arrange job interviews for you. We also provide you with a CV , cover letter and recommendation letter template .
Another very important aspect in Australia to find a job is the attitude and the smile. The southern country has a way of life characterized by joy and friendliness and in many jobs it will be a quality as important as training or previous experience.
Get the Tax File Number
Another essential requirement to be eligible for a job as an employee in Australia is to have a Tax File Number (TFN). This number is the one that identifies us in the payment of taxes, being the equivalent of the Spanish Social Security number .
This procedure is 100% free and we help you do it from our offices. You will not have to worry because we know how to fill in each form perfectly. If you do not have permanent accommodation yet, you can request that they be sent to our offices.
In case you want to work on your own we will need a different number. In this case, it is the ABN (Australian Business Number). We also help you achieve this if you prefer to be a freelance in Australia .
Have an Australian bank account
In order to collect in Australia we will need our own bank account at a financial institution in the country. Therefore, it is one of the first procedures that we have to do.
The requirements to open a bank account in Australia is to have the documentation in order (valid with our passport and visa), a local phone number and an address. If we have not yet found our definitive accommodation, we can put the storm, including hostels or hotels, and change it once we have it.
Before, we will have to have chosen a bank. The one with the largest number of ATMs is  Commonwealth Bank , although with Australian National Bank , Westpac , ANZ or St George Bank we will not have any problems either since they have offices throughout the country.
Once the bank is chosen, we will have to choose whether we want a savings or savings account or a credit or credit account . Depending on the bank and the type of account, there will be associated fees for its use. We always recommend checking with our local office, which can explain which one has the fewest commissions at the time.
Another of our services allows you to open your bank account in ANZ from Spain , the bank that offers better conditions right now.
Get a SIM card
Getting a SIM card in Australia is essential if we are looking for a job. Although the CV must be delivered personally, they will later call us on our phone to close the job interview.
At Information Planet we also help you to get your SIM phone as soon as you get it. Remember that you will also need it in order to have your Canadian bank account.
Other permits to work
RSA (Responsible Service of Alcohol)
If you want to work in a bar in Australia where alcohol is served you need to have an RSA card . Until 2018, it was possible to obtain this license online but currently it can only be obtained in person in Canada.
Each state has a different legislation on alcohol service, so an RSA in Queensland does not have to apply to us in New South Wales, for example. If you need it, we help you get it wherever you are.
White Card Permit
To work in construction in Australia this additional permit is required. Not only to work as a construction worker, but also as a cleaner, architect or engineer. Whenever the work is carried out in a construction space, this permit will be required. The White Card Permit is only required in the states of Queensland and New South Wales. If you need it we can help you process it easily.
Blue card
The Blue Card is the required permission to work as an aupair, taking care of the children of a family internally or as a nanny or babysitter. You are also asked to be a teacher or for any other occupation related to children. It is a way of protecting the little ones. In Australia it is very normal to need these permits for jobs that in Spain do not require any additional degree.
They are easy to get and with our help we will process it in a moment. You can also request it yourself for Queensland at this link .
Barista card
To work in a cafeteria many times they ask for your barista card , in addition to the RSA. It is quite common that the certification is given by the cafeteria itself in a course that can last between 1 and 5 weeks. As motivation, it should be noted that Australia is the country where baristas have a higher salary.
To be a recognized barista you will have to know how to correctly make the different types of coffee: latte, cappuccino, etc …
English to find a job in Australia
If on the one hand it is not difficult to get a job in Australia , on the other, your level of English is a determining factor in the job search. The better your English level, the faster and easier it will be to find a job and surely your salary will also be higher.
In fact, to get most of the visas you will need to accredit a minimum level of the language , a 4.5 of IELTS or a TOEFL with a score of 133. This accreditation cannot be more than two years old. If you are going to take an English course and apply for a student visa you will not need that minimum.
Information Planet will provide you with the necessary tools to find work as soon as possible, but a determining factor will be your attitude and your willpower to work.
ADVANTAGES OF WORKING IN AUSTRALIA
You can work 20 hours a week when you go to class and without limit during the holidays  with the Student Visa .
In case you have a Work and Holiday Visa , you can work in Australia without time limit for one year.
You will earn money working in any area. In restaurants, for example, working part-time you will earn enough to live in the country. The average salary in Australia is the equivalent of around € 3,000, although the standard of living is also more expensive.
Unemployment rate
Australia has thousands of job opportunities. It is a huge country where more labor is always needed.
The unemployment rate in Australia was 5.2% in 2019. Below 5.5% it is considered a full employment situation . In other words, anyone who wants to work can do it and the percentage corresponds to people who are temporarily changing their job.
Minimum wage in Australia
We give you all the information about wages in Australia . Unlike what happens in Spain, in Australia they are charged per week and normally the salary is specified per hour.
The minimum hourly wage in Australia is AUD 18.93, which is approximately € 11.50, depending on the change. These types of salaries are common in restaurants and do not include tips, which usually mean a significant increase in the amount.
Working only part-time, without tips and charging the minimum wage, we would have about € 920 per month. In case of being full-time the equivalent of about € 1840. And that is the minimum from which we would start.
The mean salary, meanwhile, is $ 3,017.14 per month. Normally, it is normal to start with a salary below the average salary although over time the normal thing is to be able to aspire to better positions, once our level of English improves .
You can view the hourly minimum wage by profession in the National Salary Calculator , a tool of the Canadian government to easily view wages.
Climate in Australia
The weather in Australia is another of its biggest advantages. It is difficult to find countries with such a pleasant climate that they are also a great world power.
Being such a large country, the climate and temperatures will depend on the area where we are. The entire interior is a great desert, but it is practically uninhabited. The inhabited area has a climate similar to that of the Spanish coast.
Perth stands out in the west , the city with the most hours of the sun in the world. On the west coast, the climate of Sydney , Melbourne , Manly or Brisbane is similar to that we have in cities like Valencia, Malaga or Barcelona, ​​with milder temperatures as we go further north.
In summer (corresponding to the months of December to March) temperatures touch 30 degrees while in winter (from June to September) the minimums do not usually drop below 10 degrees and temperatures remain between 10 and 20.
Working in Australia is enjoying a pleasant climate all year round and that also explains why Australians are so open and like to have a great social life. If you want to make friends, in Australia it will be very easy!
Skilled Occupation List
Another advantage that we have to mention is that Australia provides its skilled occupation list every six months , a list of the skills required to work in the country.
In this list we will see the skills or vacant positions and the visas that we can request to fill them. In these cases, it is very easy to get a sponsorship visa if we meet the profile, although they are usually qualified positions.
In addition, the country publishes the Australian Jobs Reports  annually, with all the information on jobs, wages, etc … In this way we can check the status of jobs in Australia in our sector in an updated way.
Live an unforgettable adventure!
We are specialists in managing expectations, that is why we will tell you exactly how things are and are, working as an engineer recently arrived in Australia? You better train your skill / ability in the hospitality area 🙂 this is where we all start. Then you can start dreaming.
Contact us and live the adventure of your life. A new start in Australia is waiting for you.