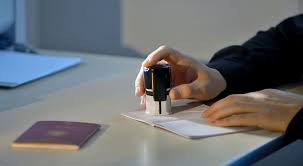 Dubai is one of the destinations that we commonly have in the list of countries that we want to know, and yes, you have to know it.
Although there are many nationalities that only need to collect their visa upon arrival, the majority of citizens including Mexicans, we need to process a visa prior to our trip to the United Arab Emirates. 
To update you, these are the articles I have published about the first Trip Report around the world in 2017:
My best discovery of Paris …
Excellent Surprise Traveling with Air Serbia
I learned a lot of things in Belgrade in 1 day
Review: Business Club Lounge at Belgrade Airport
Amazing visit to Dubai and Abu Dhabi in 3 days
How did I process my visa for the United Arab Emirates?
A Unique Experience: Afternoon Tea at Burj Al Arab
Enjoying the Etihad First Class Lounge in Abu Dhabi
Traveling in the Best First Class in the World
How to process visa for Dubai?
Properly said, the visa is processed to visit the country: United Arab Emirates (UAE), not Dubai in particular.
I have been to Dubai 3 times , and previously I had processed the tourist visa in a different way than this time.
Among the options you have are:
Have a UAE resident issue you an invitation letter and apply to the Migration Authority for your visa. I mean, I'll sponsor you.
Process it through the hotel. Most hotels in Dubai or Abu Dhabi can process the visa for you. So I have done before, apart from staying with them, you need to send all the requirements including the visa payment and a deposit of 5,000 Dirhams ($ 1,360 USD) per person. The process can take between 7 and 14 days.
Process it through one of the Emirates airlines.
What is the easiest way to process visa for Dubai and the United Arab Emirates?
This time I flew to Abu Dhabi with Etihad Airways, the UAE's national airline, which has its base of operations in the capital of this country.
As you know, I almost always fly on United Airlines . This was the case the previous 2 times I traveled to Dubai, however, they stopped operating their only flight from Washington (IAD). So now I decided to fly with Etihad, and that gave me the opportunity to process the visa directly with them. What can I tell you? A marvel!
How does it work?
Once the flight has been booked, it can be round or multi-destination (it must necessarily include a flight out of the country) you can access the online platform to request your Visa.
On this platform you fill out a form and upload various documents:
Passport
A photography
Hotel reservation
Itinerary
Additional Documentation
In less than 48 hours I received my electronic visa via email!